Your Path to Exceptional Website Design
With Jones & Jones Advertising Inc. by your side, you can harness the true potential of your online presence. Our commitment to exceptional website design, SEO, and targeted advertising sets us apart in the industry. Join us on the path to success, and together, we'll take your brand to new heights in the digital world. Remember, the future of advertising lies in the Internet, and we're here to help you make the most of it.

Services:
Design
Hosting
SEO
E-commerce
Real Estate Websites 
Blogs
Nonprofit websites
Website Audits
Applications:
WordPress
Bricks Builder
Oxygen
Blocks
Elementor
Divi
WP Bakery
Webflow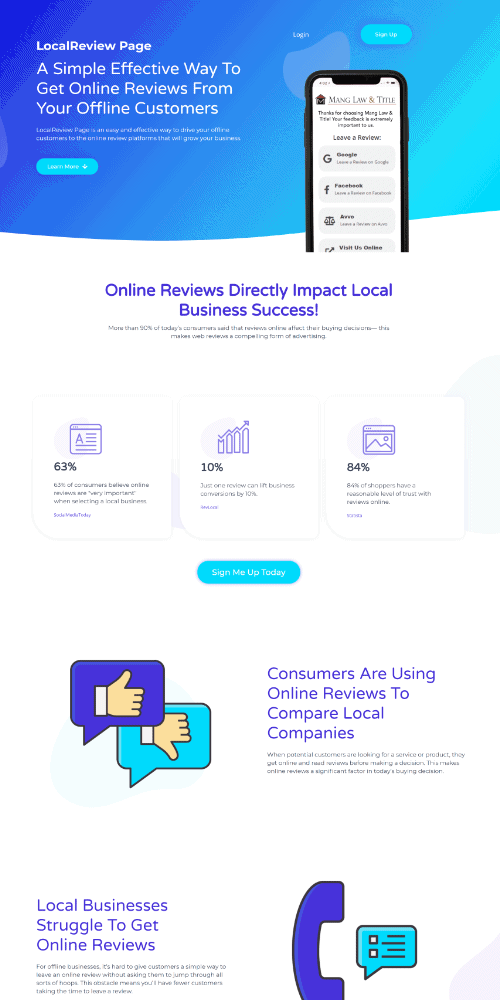 Mardi Gras - We Care Foundation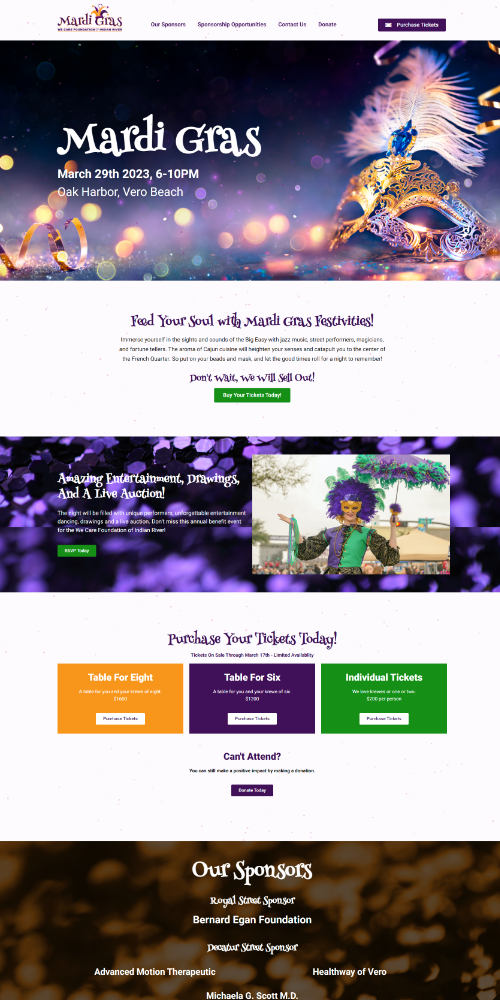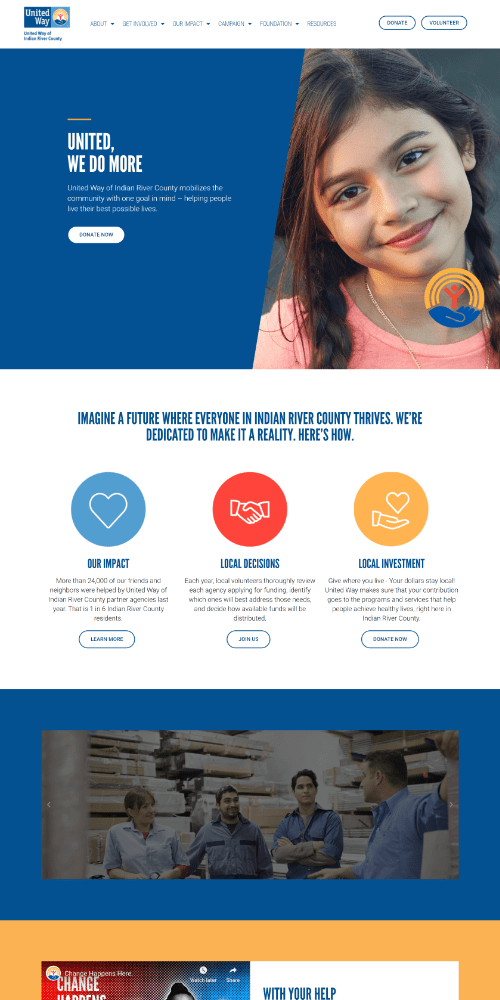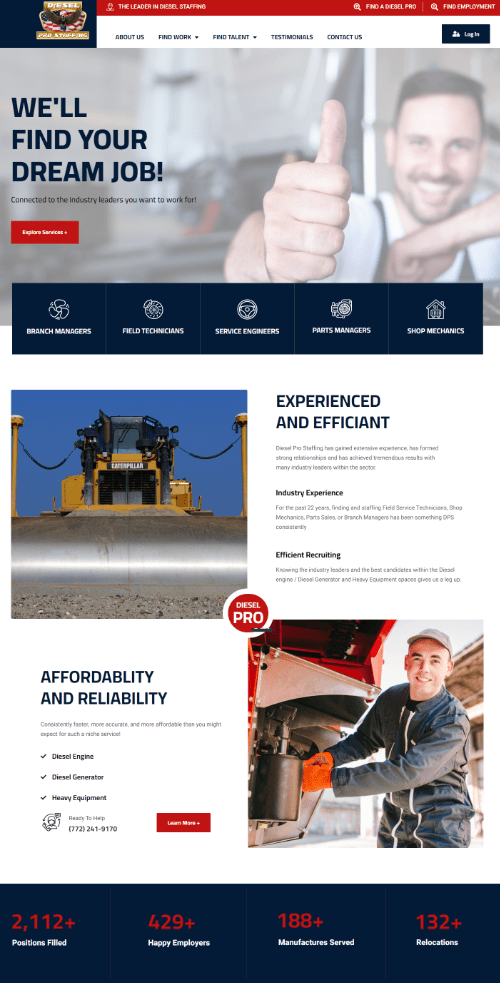 Engaging and Functional Websites:
We're dedicated to crafting websites that captivate your audience and drive results. Using impactful images and original photography, we create a visually stunning representation of your brand that effectively communicates your story and boosts exposure.
Dynamic Home Page Design:
Your website's home page is the gateway to your brand. Our experts ensure that it leaves a lasting impression on visitors. We incorporate branding elements, descriptive content, clear calls to action, and captivating visual elements like images and videos to make your home page stand out.
Effective Messaging:
We know that messaging is vital to successful communication. Our skilled team emphasizes the significance of well-crafted content throughout your website, including captions, alt text, and meta tags. By doing so, we ensure that your brand's message resonates with your audience, leading to enhanced brand perception.
Boosting Search Rankings with SEO:
We understand the importance of SEO in enhancing your website's visibility and driving conversions. Our team excels in SEO, utilizing a holistic approach that considers website characteristics, external links, social media presence, and a deep understanding of your target audience. By integrating web design and SEO, we create meaningful sales opportunities for our clients.
What Our Clients Are Saying About Us
Economic Opportunities Council​
Nancy M.
"A pleasure to work with, very knowledgeable and responsive.  We love what they have done with our website!"
Carter
Emily L.
"Jones & Jones Advertising is THE BEST! Timely, efficient, and professional. It is great to know that every time I ask for help, they respond immediately."
Rennick Auctions
Patty R.
"I had a great experience with Tor. He did exactly what I asked and so quickly. It was a pleasure to work with him."
Reading Garden
Heather R.
"I tried for years to do it alone, however realized I needed help by a professional. It's put me at ease for YEARS."
Florida Eye Institute
Cindi G.
"We have worked with Jones & Jones Advertising, Inc. for over 10 years. Tor Jones is constantly discovering new ways to help grow your business. Easy to work with and always an absolute pleasure!"
Vero Beach Air Show
Cathrine C.
"I am happy to recommend the services of Jones & Jones, they are efficient, market savvy and creative - an asset to any enterprise seeking skilled advertising."
Classic Cushions
Christiana B.
"Our company has worked with Jones & Jones Advertising for years and could not be happier! Tor is hard-working and his designs are flawless. I highly recommend them for all advertising projects!"
Matheson and Horowitz
Michael H.
"We have had an excellent experience working with Jones & Jones. Their work is top notch and has always been done very quickly upon request. I would not hesitate to recommend them."
Avion Trace Group
Sherry C.
"Tor was amazing at helping me design my logo. He understood my thought process and what I wanted it to stand for. Thank you Tor!"
Run Vero
Jim V.
"Tor does an excellent job creating logos and working with you to meet your vision. Highly recommended."
Mary Silva Law
Mary S.
"Listens to client needs. Creates beautiful designs that produces results. Goes above and beyond what we expected."
Friends After Diagnosis
Larry M.
"Creative, hard-working, eager to please, great sense of humor -- what's not to like?"
Tattler
John L.
"We have been working with Jones & Jones about 18 years now. They are a fantastic organization and very professional."
Sebastian River HS
Jennifer B.
"I highly recommend Jones & Jones Advertising for your design needs. I've admired Tor Jones' work throughout town for years and now use his services for the SRHS Rugby merchandise."
Author & Speaker
Mary P.
"I knew what I wanted going in, Tor clearly listened to me and delivered. He was always pleasant and accommodating with changes and multiple final final versions. I am beyond pleased with the final outcome of both jobs."
Florida Housing Coalition
Lisa D.
"Amazing. One of the best graphic minds I've ever had the pleasure to work with."
Inside Track Almanac
Kimberly P.
"Tor's diligence in handling marketing campaigns is always spot on. Tor has that hard-to-find balance of expertise in both creative development AND media placement."
First Presbyterian Church
Ginny G.
"Tor is a creative genius and a pleasure to work with."
Make Your Next Website a Winner!
Download our guide and learn the five steps to ensure your next website is a winner.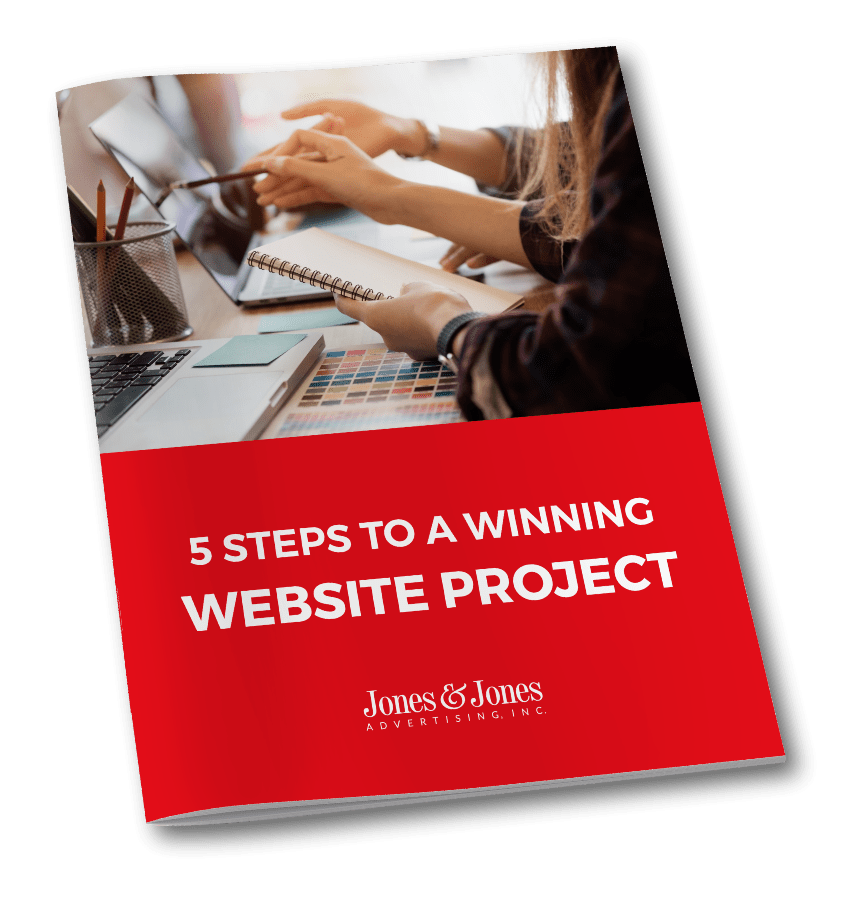 WordPress is the most widely used content management system (CMS) that powers over 40% of all websites on the internet. Here are some reasons why WordPress is a good choice:
User-friendly interface: WordPress is easy to use, even for beginners. It

comes with

a simple interface and user-friendly dashboard,

which makes

it easy to create, manage, and update content.
Customizable: WordPress is highly customizable, and there are thousands of free and premium plugins available that you can use to customize your website to your liking.
SEO friendly: WordPress is designed to be search engine optimized, with built-in features like permalinks, tags, and categories that help improve your website's visibility in search engine rankings.
Scalable: WordPress is a scalable platform that can handle websites of any size, from small personal blogs to large e-commerce sites.
Security: WordPress is a secure platform regularly updated to fix

any

security vulnerabilities. It also has a large community of developers constantly working to improve security features.
WordPress is a versatile and reliable CMS with a user-friendly interface and scalability, loaded customization options, and security features, making it an excellent choice for businesses, bloggers, and anyone else who wants to create a website.