How many purchases have you made online in the last month? These days, it's more common than not. And the internet has spoiled us with ready access to just about everything.
Whether you're scouting out your next television or ordering from a monthly meal delivery service, online purchases are everywhere. And where there is the chance to spend money, there will be reviews of the service. 
And it isn't just for eCommerce sites. Reviews impact the brick and mortar stores, as well. In fact, as of a few years ago, 90% of consumers made it a practice to read at least one review before they made the actual decision to visit a store. 
More than that, well over 90% of online shoppers were dissuaded from visiting a store or business directly on account of a negative review.
And, of course, once you start reading reviews, it's hard to stop with just one. It's even common practice to look at the worst reviews purposefully, in order to get a good idea of what you might expect in a worst-case scenario.
The Upshot
The main takeaway from all of this is that positive reviews, as well as a positive presence online overall, are a vital part of growing your business. Not only does it work from an eCommerce standpoint, but it could make or break your physical storefront.
And reviews also have a significant impact on the success of your branding efforts.
This really applies across the board, regardless of what industry you operate in.
So the thought process behind why you need online reviews should really be centered around the ultimate outcome from a brand growth perspective. This means a focus on customer service and user experience to boost positive feedback for your brand.
Here are six reasons why that feedback is so important to your brand success.
Online Reviews Boost Visibility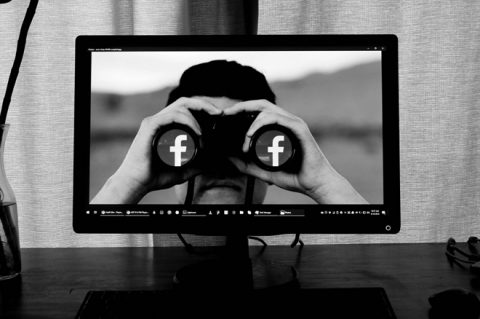 Visibility is a huge part of success for a brand. If no one knows who you are, they won't have much of a chance to become a loyal customer! 
It's common for most online buyers to look around online before they make a decision on what to purchase. This usually involves a Google search or delving into a company's Facebook or other social media profile. Each website indexes content differently, but there is a high priority placed on original, useful, updated content.
The content mill can be difficult for a company to maintain, but regularly highlighting customer reviews is an easy way to keep updating content, and thus keep your brand more visible on whichever platform you're using.
Ideally, this involves positive exposure, from honest reviews that are specific and detailed. In turn, this exposure further establishes your company and brand as an authority in your industry, which feeds the cycle and creates more customer reviews.
Online Reviews Build Trust
One of the best ways to build trust in your brand is by giving your customers a voice. First-hand online reviews tell potential consumers that they can expect a positive experience and that your brand is both credible and worthy of their confidence.
Reviews are a significant source of brand-building, in that they help to establish the identity and personality of your online presence.
This is important because most consumers have an automatic mistrust of companies with low ratings. This may even extend to a company that has more than three stars but falls short of a perfect five. Companies with above-average ratings will typically see more click-throughs and conversions because there is already an obvious amount of trust and confidence in place.
Starting conversations and getting feedback are both important factors for company growth, but the positive nature of the feedback is just as vital. Proving your trustworthiness via social proof and online reviews will help to drive sales and win new customers.
Online Reviews Reach New Audiences On New Platforms
At the same time, those online reviews — whether good or bad — tend to spill over into other platforms, whether or not you have a specific online presence there.
For instance, say that your brand has an account on Facebook, but not Instagram. But a loyal, happy customer still might very well post social proof on their Instagram account, linking back to your Facebook profile.
The same goes for negative feedback, of course. Reviews tend to spread. 
This can be a good motivation for your brand to have profiles across a variety of social media, as well as a focus on reviews on your company website. Take advantage of the opportunity to encourage your customers to leave feedback, and link between your social profiles.
Google collects data statistics from a variety of sites, such as Yelp and TripAdvisor, in order to build its ranking. This also helps with visibility, as mentioned previously.
And visibility begets more reviews. The marketing machine has a very obvious cycle, which can make a huge difference in your brand's reputation once it gets going.
This can be seen in examples such as Dr. K. Mathew Warnock, who worked with a marketing agency and a company that specializes in encouraging customers to leave online reviews. The result was 100 five star reviews in the course of five months,  which in turn raised search traffic by over 20% and prompted more reviews on more sites.
Online Reviews Encourage Commitment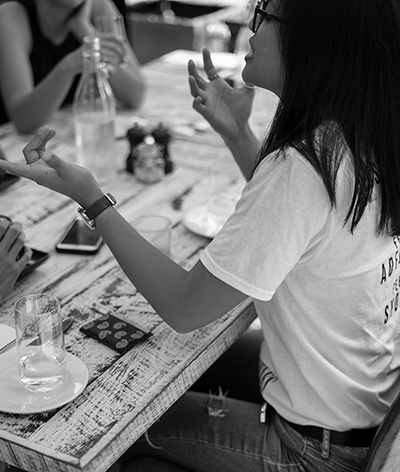 Social proof is the marketing-influenced way to talk about peer pressure. It can be positive or negative, but the upshot is that we tend to think the same way as others around us. Even if those around us are relative strangers on the internet.
So if nine out of ten people tell us that we should invest in a certain vacuum, it's likely that we will follow that suggestion. That's social proof in action.
And those nine out of ten are probably the reviews that we read before we made a commitment. Online reviews are one of the most important sources of social proof, and they drive purchases.
Those same reviews are an integral part of making the decision to commit to a service or a brand, as well, apart from just the initial purchase. Reviews tend to stir conversation, which in turn leads to others leaving feedback, whether in official "review" form or not.
This can be seen on sites like Amazon, which allow users to rate reviews as "helpful" or "not helpful." Users can also leave comments on reviews, and start discussions about the feedback on an individual basis.
About two-thirds of consumers state that online reviews are an essential part of the decision-making process. You've probably been a part of that yourself. If you're visiting a new area and want to know where the best restaurants are, TripAdvisor and Yelp are commonly used resources for an in-the-know tip.
And those sites, again, are dependent on online reviews!
Online Reviews Drive Revenue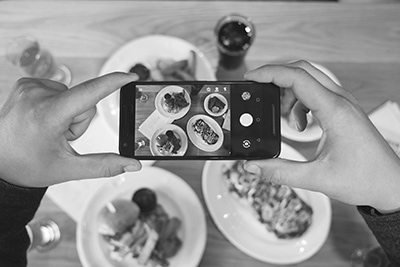 How much is a review worth? This isn't a question to see whether you're willing to pay for reviews. The answer is more about a recognition of what online reviews can do for your bottom line.
The Harvard Business School conducted a study that demonstrated that online reviews do actually have a significant impact on the money made by a brand. This means that upping your stars from four to five can also increase overall revenue. Garnering one more star on Yelp.com can lead to a boost of 5% to 9% on short-term sales. 
In a 2016 study, it was found that online reviews motivated an average of 18% more sales. Other perks included increased conversion rates, order sizes, and repeat orders. Another study in 2011 found that just an uptick of a half star rating for a restaurant increased the likelihood of peak-hour capacity by up to 49%. 
Online Reviews Stimulate Conversation
It's more common than ever for a consumer to reach out to a company or brand, especially on social media.
Online reviews are another avenue of starting a conversation with your customers and making sure that the customer service experience is top-notch on all platforms. 
On Amazon, for instance, a seller who receives a negative review has the opportunity to mitigate the damage by publicly addressing the customer's concerns and making it right. This not only has the chance to rectify the original problem, but it also shows potential customers that the brand actually cares about their customers, and about their reputation.
Online reviews on forums like these also give brands the chance to thank their customers for loyalty and positive feedback.
Customer experience is one of the best ways to grow a brand, and that definitely entails keeping an eye on online reviews, and responding to good and bad feedback in a quick, helpful way.
In turn, this gives your brand identity a boost as a real, authentic brand who actually cares about what you are doing and the people you serve.
Reviewing The Importance Of Online Reviews
There's a lot of discussion about how having people mention your brand name is the most important thing. The common view is that any publicity is good publicity, by default.
But, of course, positive feedback will always trump negative feedback. And online reviews are a significant way to boost your brand image and drive sales. 
How you respond to them can also stimulate positive conversation, and in turn create more online reviews.
Offline Businesses Struggle To Get Online Reviews From Customers
Local stores, restaurants, and service businesses find hard to give customers a simple cost-effective way to leave an online review without asking them to jump through all sorts of hoops. This obstacle means you'll have fewer people taking the time to leave a review about your company.
If your company isn't consistently getting new reviews, you're most likely losing customers who are actively looking for your services or products. 77% of consumers don't trust online reviews that are more than four months old. This means you need to make this part of your ongoing marketing tactics.